Our consciousness of all reflects the vibrational consciousness of energy in everything.

Your consciousness motion embodies the energy that emanates from everything to self-conquest, the core element to the sacred essence of your dance rhythms. 
The resources here are carefully chosen to carry on self-care to self-conquest total presence revolution in this journey to the depths of our being.
This is a place where tradition and modernity co-exist.
You will enjoy yourself tremendously as a dance of life practitioner.

If you landed here seeking and searching through, you will find treasures.

The value of tradition in modernity as well as the benefits of tradition to modernity, we approach unabide by conventional notions.

"It's most important that you know the traditions of your art form. 
Then you can go ahead and break it and alter it and do it in retrograde, but it's most important that you have a foundation. 
Then you can build all kinds of miraculous temples on it"

~ Garth Fagan
Relate to this unique directory shop network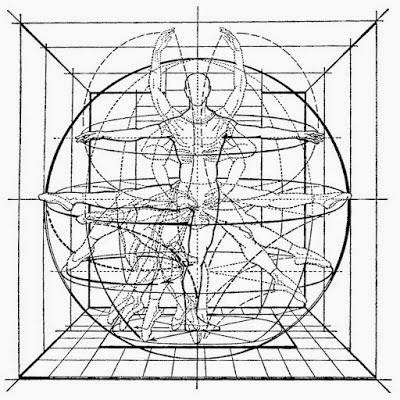 Symbolism of energy work to explore rhythms such as this directory shop and network dynamic
You will find here grounds for a true world travel bliss.

What do you find here really?
You find here information related to local and international revolution creation activities.
We take great pride in working at staying close to the planet from our fingertips. 

We want you to indulge in observing and feeling the vibrations of all cultures around the globe.

Such a journey will...

awaken your imaginary in new dimensions and your body's memory in awesome opening to necessary new horizons.
 
have you find yourself appreciating new depth of vitality and creativity truly timeless


reveal that a deeper connexion with your own self is bound to follow.
How to create a revolution?
We create a revolution with true connection dance scenes everywhere, in every plane! Really!

We bring awareness to stunning happenings from as close as home to unknown space and places, indigenous and kemet particularly.
You know that a revolution dance scene starts from within to the material world. This revolution dance Directory Shop is a way to open doors so that your soul dances home wherever in the world.
A dance scene exist within as deeply as you are experiencing it's creation. You rip the benefits in awe consciousness of...
Our life energy, inner rhythm pathway, as the energy of the solstices and the moon cycle
The Solstices and the moon cycle provide excellent grounds to pick up the meaning of energy as it transpires  intertwined in worldwide stories. 
The moon cycle emphasizes the cyclic nature of life and its dynamic that refutes linearity to oblivion.

December, Winter Solstice in the North towards Summer Solstice in the South, is the heart of the season of dormancy. The December Solstice marks the turning of the Sun as the days slowly get longer. Celebrations of the lighter days to come and nature's continuing cycle are prevalent.
When the summer days are at their longest, and in the North it is the time of the Midnight Sun, cultures throughout the spectacle of humanity generally celebrate the fertility of the Earth. Earth fertility is the ultimate symbolism of ever-present energy of life continuity nurtured.
We keep dancing to acknowledge the sustainable abundance spirit of mother Earth and ever remember to always keep nurturing it well.
Respect the sublime rhythm of your total presence revolution towards balance and harmony of love, respect, courage to infinity...

The sacred essence of your dance rhythm energy is kinetic health and active creative meditation. 
This directory shop align us to embody the energy that makes the world genuinely vibrate with fundamental joy. 
The planet dances and celebrations in rhythms and rituals of joy and sorrow are health energy dances. Life's simple health sources are noticeably emerging anew and we receive them, inspirited.
This directory shop is a resourceful place for treasures to choose from according to what you feel compelled to discover, to energize your spirit, to refine and to integrate. 
Explore the world as a great palette of colours to better radiate your very own true color:

Asian culture 
European culture
Latin culture
Slavic culture
Categories

Full disclosure: 
I believe in honesty and integrity of relationship, opinion and identity. The views and opinions expressed on this site are purely my own unless stated otherwise. I only endorse products or services that I use and that I believe are worthy of such endorsement.

~ Tilarenn Solèy (Turenne Joseph)
Books and videos collection
Africa culture of universal perpetual movements

America culture of renewal

Arab culture of celebration

Caribbean culture of roots

VIDEO

BOOKS

India culture of veneration
Indigenous ancestral culture

VIDEO

BOOK

Dance games
Dance of solopreneurship
Solo Build It! (SBI!) is the process, tools and support that powers your ideas into income. For real. No lures, come-ons or bait-and-switch. No upsell to a "premium" or "platinum" package...

Everything is included. All the tools. All in one place. All for one low price.
Your passion becomes a business that motivates, inspires and generates income and a new way of life.
---
This revolution dance directory shop is in alignment with your self-conquest journey to total presence towards balance and harmony in all
This directory shop carries on resources to mindful total presence and self-conquest.
This directory shop is meant to bath us in conscious movement rhythm pathway revolution of love, respect, courage towards balance and harmony in all. 
Keep learning, vibrate your inner rhythm energy better and better.
This drum circle rhythm reflects our conscious movement sacred and divine rhythm of total presence.