Revitalizing the exhausted body by Thomas Talawa Prestø
(Norway)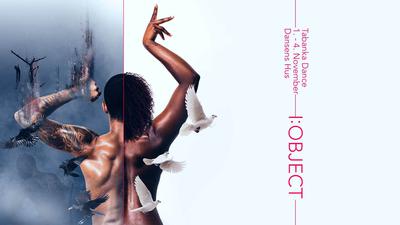 I have dedicated my life and my work to uncovering the gifts that our ancestors have left for us, in the form of a rich legacy and heritage of culture, art, and yes DANCE.
In this article I will discuss three terms. I do this to make visible the invisible connections between the three concepts. The first theme, decolonization, is one that is already discussed widely in society. The next two are concepts I have coined in order to communicate my views and point of entry from a perspective that resonates with my experiences as a practitioner of African Aesthetics and a proud descendant of survivors of enslavement and forced migration. These two concepts are revitalizing the exhausted body and "pollinizing: the creative spreading of survival". It is my hope that these concepts will provide diverse points of entry, and help diversify perspectives and the reading of history, appropriation and the use of soft and hard power within the spread of culture. It is my wish that wider society, the Dance studies will increasingly recognize diverse perspectives.

I have dedicated my life and my work to uncovering the gifts that our ancestors have left for us, in the form of a rich legacy and heritage of culture, art, and yes DANCE. Diving deep into dance of the African Diaspora (Africans outside of Africa, by voluntary or forced migration), in between stereotypes, masks, colonial judgement, hegemony, and the pure joy of dancing, a question kept returning to me: What could motivate a body that has 16-18 hour days of intense labor, under the sun, to get up and move with such physical force, spiritual vigor and presence?

One would imagine dances to be slow, dreary, dragging, and limp. The irony might lie in the fact that people today flock to salsa, bachata, dancehall, and other dance classes, and connect these dances with island holidays, fun and use these dance classes to feel and experience embodied freedom. Few make the connection that these dances are dances created by current and previously colonized and enslaved bodies. These dances are dances that have a history of decolonizing spaces and freeing the body of the colonized.



In Carnival, you rediscover how the techniques and movement of our ancestors reinvigorate the body and allows you to go on, with energy, way past where you would normally be exhausted, where you know you have burnt up every last calorie from your previous meals. There is a special power that comes from when the body uses its reserves. I believe in part, that this is one of many reasons why ritual dance has a tendency to drag out. In order to receive, the vessel must first be emptied. Dance of the African Diaspora has perfected this technology of Revitalizing The Exhausted Body.

The state or process of Revitalizing The Exhausted Body is accessed through heartrate, vital rhythm, a specific approach to grounding, poly-centered activization of the spine, increased blood flow, breath, the presence of spirit and community. Poly-centered movement is movement that both originates and activates more than one center of movement in the body, usually in the same time/space. The centers will more often than not move in contrast to each other. The movement or force- centers of the body are ankles, hips, chest/shoulder blades, wrists and head. Using a poly-centered approach often results in "off axis" movement, meaning the spine is positioned in curved movement on multiple sides of the central body axis, examples being wining, circling, undulating etc. The approach to balance then becomes one of equilibrium within constant movement, rather than placing the weight over one central axis. Another result is also the Africana democratic approach to the body, where moving the hip, head, arms or legs is approached with similar attitude and weight. Revitalizing the exhausted body is then not just an aesthetic choice but also one of philosophy and perspective.

In the Talawa technique we use two terms to describe center work. The Center and the Center of movement. The center is where the energy is held or compensated, and the center of movement is where the movement is centered (active body part). So when the chest is the Center of Movement you are using a Low Center to compensate, and when the hips are the Center of Movement you are using a High Center to compensate. This approach describes both which body part is moving and where the center of gravity and compensation is being held. Force and counter force. Where there are two centers of movement they will move in relation counter to each other.

This understanding of movement, motivation and the forces that play on the body has become somewhat of a philosophy, that also color the way I see the world, history and also the relationship between forces, such as the colonizer and the colonized.

DECOLONIZING
I often take issue with the discourse on decolonization. More often than not, this term is used and abused and clouds the issue and reality.

Decolonization is to remove the domination of the colonizers forces from the geographical spaces and institutions that belong, or should belong to the indigenous, anterior or original peoples. Lately, it is also often used to refer to the removal of the intellectual colonial material and the removal of forceful indoctrination that were originally designed to establish systems of inferiority and superiority. Bob Marley called it mental slavery. At a minimum it should warrant the term miseducation. The issue of Decolonizing education is being treated now as if it is a brand new idea. In reality it has been widespread and demanded from people of colour since before the 1920s. Martin Luther King, Cheik Anta Diop, W.E Dubois are scholars of note on the subject, as well as the likes of Bob Marley have contributed to making the demand part of popular culture, and music. Examples being among other hits, Redemption Song, Buffalo Soldier and War.

Now in Norway decolonizing academia is a hot topic. In large the debate, like so many others, has taken place among white men, who argue with each other, all the while raising their own public profile and gladly taking up paid seats on panels that really, in the spirit of decolonization, should be held by someone else completely. Other examples would be "hva er RASISME"(what is RACISM) by Sindre Bangstad and Cora Alexa Døving, a book which omits black contribution to the struggle here in Norway, not mentioning neither Afrikan Youth in Norway nor OMOD or other black organizations that have changed police academy and university curriculums, contributed to us having media guidelines for use of racial descriptors and tested the strength of our antidiscrimination laws before the Supreme Court. Omitting these contributions is not a neutral act. But being made visibly invisible is often the role of the colonized body. Another example is rapports which claim that "Jew" (jøde) and "Faggot" (homo) are the most used insults in schools in the Oslo area. The writer of these rapports herself claims that "negro and even nigger" are terms that have been "reclaimed" and are therefore ok. She has therefore not included them nor looked at them when doing her research. Millions of African descendants all over the world have organized against being called these racial slurs in almost all its iterations, including Spanish, Portuguese and French speaking Africans. To simplify this struggle and hinging theories on reclaiming on R.A.P music alone an oversimplification not worthy of an academic professional.

Now I do not wish to negate any reality, and the aforementioned terms might be the most used insults in Oslo schools, however there is a question of accountability, of bias, of a specific blindness, and black being so precisely what one does not see. Not seeing color, being color blind, is all the rage, it has been since the early 1900s. I:Object is also about bringing this blind spot, center stage. Lighting up black and forcing you too stare until you see more and less than before. Allowing you to stare until you are blind, to being blind.

Thomas DeFrantz a renown black dance scholar, states "Dance is memory in direct action". This resonates with me. As a descendant of enslaved Africans I have often been struck by the fact that Africans in the west have not been allowed to leave landmarks behind, like buildings, monuments, and statues. We have built many of them, but not for ourselves, not as part of our legacy, but rather the legacy of those who enslaved us. The Washington monument is such an example. Our contribution to the monument is under communicated more often than not. The real history of this phallus symbol does render its message somewhat more impotent.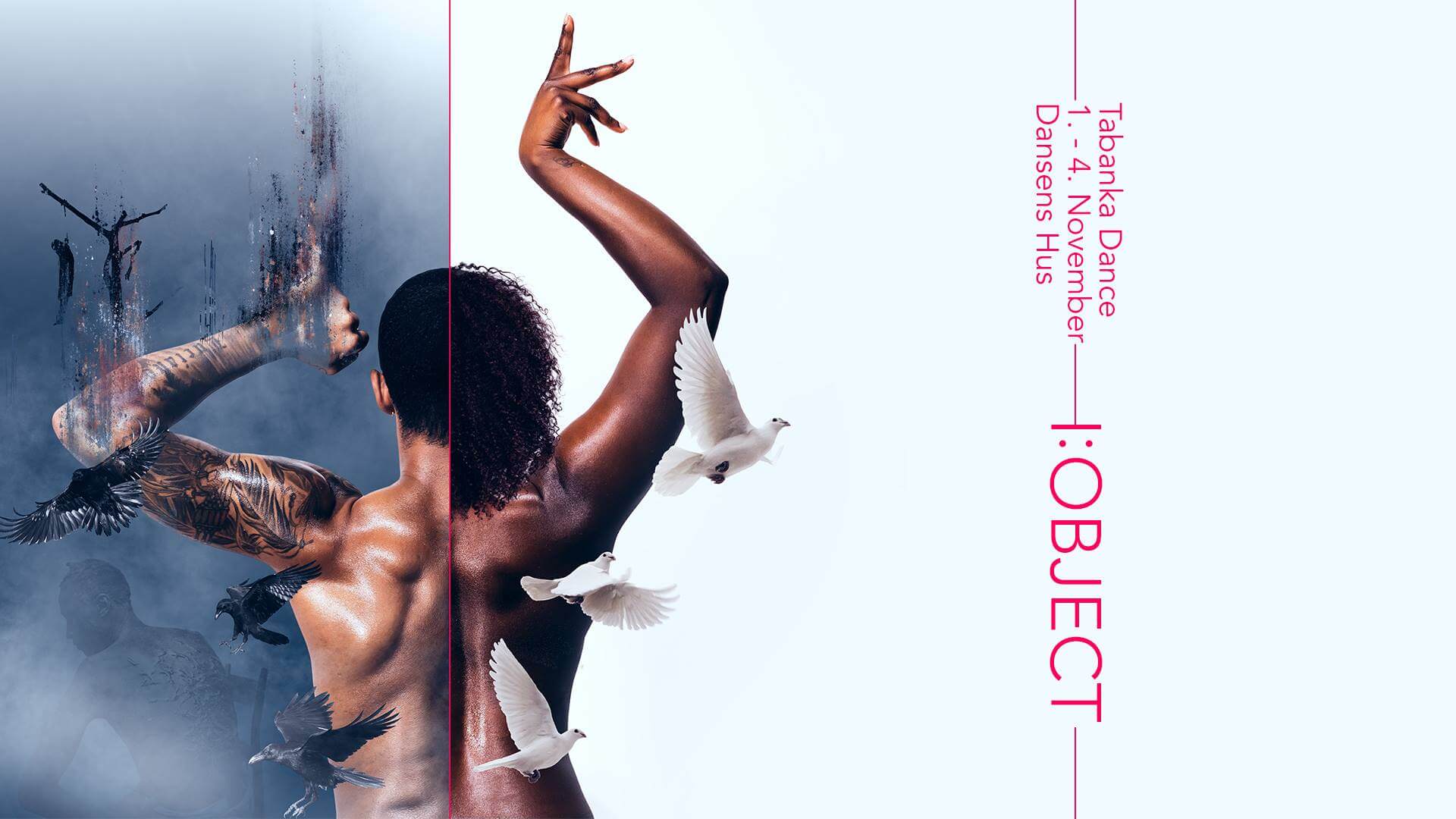 Source: densenshus.com

Revitalizing the exhausted body by Thomas Talawa Prestø... (continues below)