Dance classes everywhere bring closer to home dance traditions from around the globe. The travelling experience is most vivid and, much more engaging than travelling through books.
You access dance to total health and fitness in a unique way.
I enjoy both travelling through books and through dances. 
With books, I free my imagination and go as wild as I wish, in visualization.
With dances, my body connects.

As an amateur, a professional or to dance for fun only, from your neighborhood small dance school to national institutions, quality schools carry dance traditions heritage respectfully, for your delight, enlightenment and empowerment. Truly!  
Enjoy dance instructions all the way in your self-conquest dance education journey.

You don't need formal dance education to set your body in motion in your self-conquest dance journey.

Self-teaching, alone or with friends, is good.
Urban street dance gets you in the energy of spontaneous vibes.

Community rituals bring you to the heart of traditions.  

Online dance education and class dances put you in relation with a teacher or a mentor's personal experiences.

I often have a bliss just alone, feeling the music and the movements, my memory teaching me.

Why do you choose a dance academy?
First, because you can.
Second, you have practically unlimited choices. 
Third, it might shorten the learning curve.
Hmm! I guess those apply to any kind of dance education, right?

Usually it is the techniques, the discipline and mentorship you get that will greatly validate choosing your dance education in a dance academy.
Those are also the most look for basic elements of differentiation from one dance school to another. 
"Freedom to a dancer means discipline. That is what technique is for... liberation"

~   Martha Graham
Digg your dance class curriculum and setting with or without shoes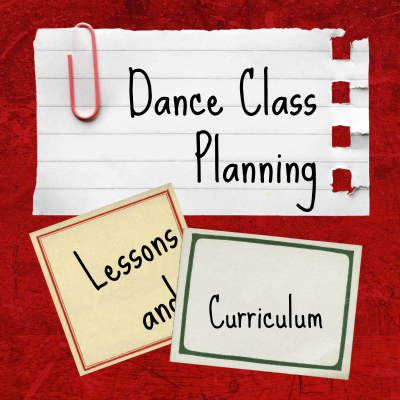 Example of ballet dance class planning lessons and curriculum by Nichelle Suzanne from Dance Advantage
In a class, usually indoors, you have predetermined boundaries within dance class planning lessons and curriculum.

Ballet is a very popular dance class. However, dance schools curriculum are extremely diverse for all ages.
I can't even start to name them. From bollywood to hip hop, latin dances, modern and contemporary, ethnic dances from around the world, the list goes on and on.

Your learning experience is affected by the dance teacher's knowledge, style and values. Your learning experience is also impacted, by the class condition itself such as dance floor quality, class temperature, lighting or outside view, mirrors or not and space size. 
The dance floor quality and the dance teacher's knowledge, style and values are most crucial.
Your joints are sensitive to the dance floor you set foot on. You don't want to break anything or slowly injure yourself by sheer ignorance.
One special place is Toubab Dialaw in Senegal. The space is widely open, the dance class is outside and the dance floor is simply sand. It is at l'Ecole des Sables founded by the renown, Germaine Acogny / Jant Bi Compagnies.
As for the dance teacher, I have a preference for someone who values traditions and the overall mind, body and soul dance connection to universal movements beyond time.
They have that broad view, nonjudgmental attitude and openness which really make your health and fitness travel experience through dances, unique and fitting like a glove.
I lived that harmonious integrative experience in Zab Maboungou's dance classes. 

Zab is a pioneer dance teacher for contemporary african dance who tends for her own dance school, Compagnie Danse Nyata Nyata, in Montreal.
I secured Zab's Professional and Artistic Training Program in Dance, in my dance education journey.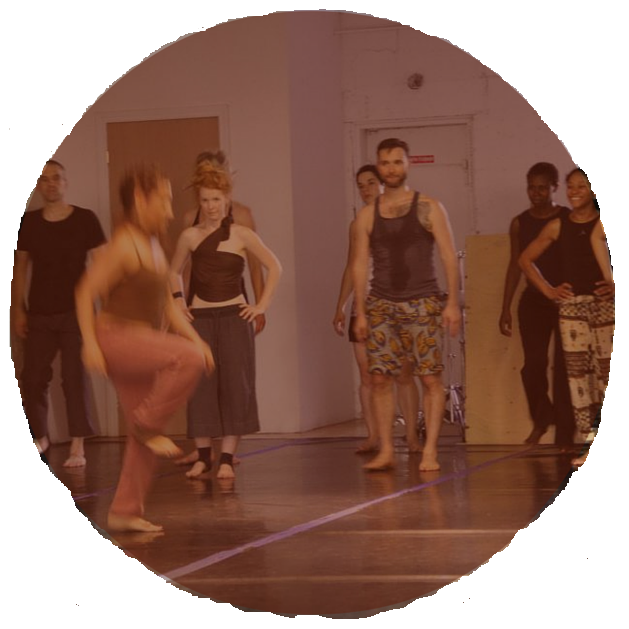 Peer students and I, following dance instructions from Zab Maboungou at Compagnie Danse Nyata Nyata
Consider the following criteria in choosing the right fit for your dance education:
teacher's reputation
school's reputation
price range 
overall vibe
values
school's network 
professionalism
clientele
curriculum
Use dance schools directories to sort through dance styles and find the location that best suits you.
The quickest access to readily available information is to enter in your search engine the term << dance schools directory >> follow by the location name of your choice. 
You may add a specific dance style to narrow your search.
You may also use << worldwide >> as location for a broader search.

Balance, in your choice, personal elements of comforts such as :
type of venues, classes and techniques,
size of classes, 
instruction styles.

Urban street dances through cultural anthropology grasp

Urban street dances emerged from urban streets life and hip hop culture.
Urban street dances are the most popular dance styles nowadays, thanks to word of mouth and medias, particularly films and dance competitions in the arts and entertainment dances industry.
Urban street dance classes so became the greatest demands for dance academies. Hip hop dance schools, hip hop dance studio, hip hop dance classes, hip hop dance lessons are the new colors of ever growing dance trend in the history of dance.
Are you familiar with the epic dance battles in films like Step Up, Step Up Revolution, You Got Served, Honey, Street Dance?
They are classics Urban street dances films that still bring on contagious vibes of lively and strong urban scenes life and performances. I have watched them over and over in awe pleasures with my sons.
Nowadays, Urban street dances are prevalent top quality performances in world renowned high standards dance competitions. The raw and awe pleasure they give me is still there when I watch World of Dance, Revolution in Quebec, America's Got Talent and it's many subsidiaries. 
Social media steps up also to reflect street dances always upbeat trend with Petit Afro, Djamboola Fitness, Ghetto Kids, Serge Koffi.
From a cultural anthropology point of view, most popular dance being taught now in classes have strong roots related to traditional ethnic dances. Capoeira is such Urban street dances traditional dance root.
Fatima Robinson's journey to a very well know in-demand choreographer, reflects the evolution of urban street dances from the hip hop culture. 
From its young age to its actual international rave, Urban street dance style is prevalent in youth culture all over the world and in dance academies.

The concept of street dance in dance academies kind of remind me of a growing tendency to appropriate existing styles and promote them in a certain angle, sometimes as personal creation or for the benefit of setting a new trend.
Those trends go as far as Hip Hop dance schools in dance games.
Youth dance education in dance academies and communities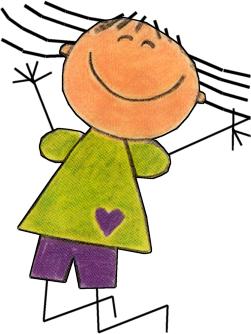 Kudos to youth dance education in dance academies and communities. They foster in-depth positively nourishing challenges.
I cherish Youth dance education because I care deeply for young people in general. My Youth Dance Programs Pinterest board is a good reference, limited though to those I know of.
I am very fond of the programs Dansepyenu in Haiti, C.D.C. La Termitière in Burkina Faso, The children of Angkor in Cambodia and Moving Into Dance MOPHATONG in South Africa.

Youth is a challenging period for both the individuals and the communities.
Youth involved in physical activities can better focus and canalized their energies and acquire keen self-knowledge in the process about their overall being, strengths and weaknesses.
Dance provides those benefits and more...
As the saying goes, travel is formative.
So is world heritage travel easily accessible through the large variety of dance schools teaching the most pleasant way to discover other cultures' rich legacies.

Conscious communities are deeply aware that the best investments we could ever make is in our youth.

Dance institutions do have youth as clientele for the young generation is comprise of quite a large market.
Activists individuals and groups invest in youth dance education and make them extremely affordable or free to children and youth, often in precarious life conditions.
Youth dance programs are taught through...
special curriculum school arts program in elementary and high schools, college, universities, boarding schools

dedicated dance centers

community centers
dance festivals
dance institutions
Youth dance education in dance academies and, to a broader extent in community venues, generally provide great value and strong base for wonderful growth and life experiences for a conscious freedom lifestyle.

"The man who has received a good education will be able to sing and dance in a beautiful way"
~   Plato